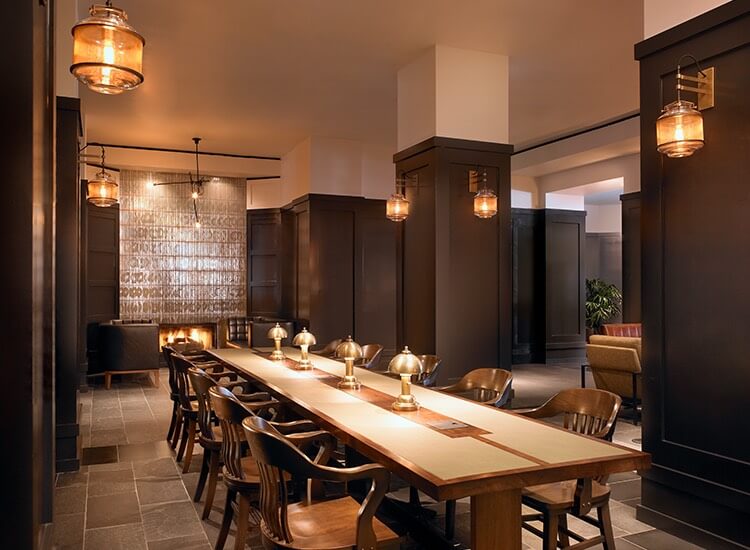 Dining
Simply SoMa
Based in the heart of San Francisco's South of Market neighborhood, MaSo serves casual California eats in an urban setting. Sustainably-sourced local ingredients underpin our buffet and à la carte offerings alike; and with business-focused seating areas, you can easily work while you eat.
Join Us AM or PM
Breakfast: Weekdays: 6:30 a.m.–10:30a.m.; Weekends: 6:30 a.m.–11:00 a.m.
Lunch: Weekdays: 11:30 a.m.–2:00 p.m.
Dinner: 5:30 p.m.–10:30 p.m., seven days a week
Cocktail Hour: 5:30 p.m.–10:30 p.m., seven days a week
Well-known and loved by the locals, breakfast at MaSo features an amazing array of delicious options.
MaSo is known for its fresh, inventive cuisine, and our specialty menus offer you plenty of choices to sip and savor. Check back for upcoming speciality menus.
Wine Tastings
A Taste of the Valley
You're invited to our nightly complimentary wine tasting. Join us from 5:00 pm to 6:00 pm seven days a week, to sip and savor the complex structures of our curated selection of wines and indulge in our signature hors d'oeuvres.